Bulk Ordering Physical Cards
Administrators in Emburse Spend can now order a set of physical cards and issue them all at once using the new Bulk Card Ordering feature. This allows users to receive physical cards quickly, with less time spent filling out details and approving each card individually.
Step 1: As an Admin, navigate to the Team Cards page using the left-hand sidebar.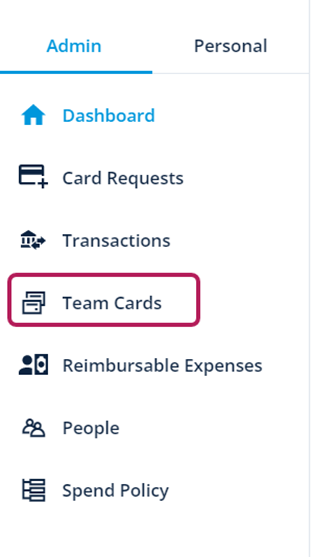 Step 2: Select Order Physical Cards to download the bulk order template.
Please Note: Cards are limited to one physical card per member per card program at this time.

Step 3: After filling out the necessary fields, re-upload the template to Emburse Spend. Next, click Review Details.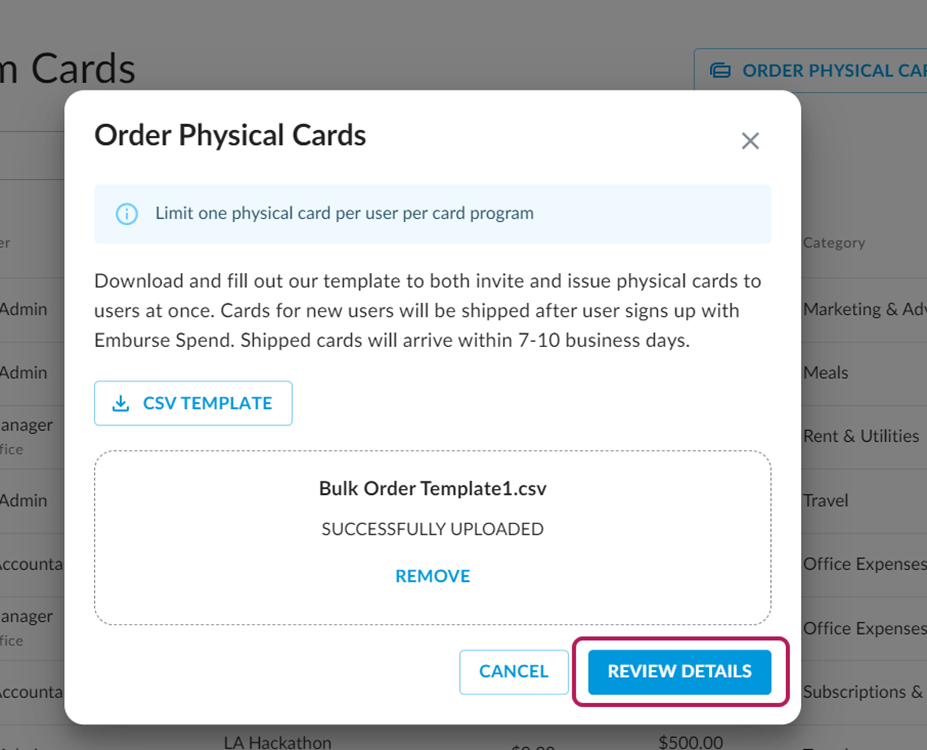 Step 4: After reviewing the shipping details, click the Order Cards button.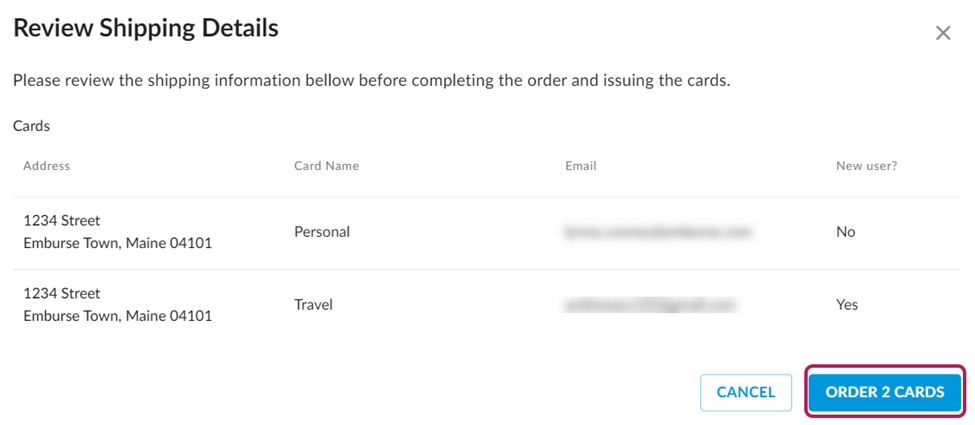 Please Note: Any cards issued to new users will initiate an invitation to Emburse Spend, and the cards are shipped after the member accepts the invite.
Canceling Ordered Cards
If a card is issued by mistake, Administrators can cancel these cards through the Team Cards Page. However, if a card is issued to a new member who has not accepted the Emburse Spend invite, it can be canceled via the People page. This can be done individually or through bulk actions.