Requiring Two-Factor Authentication for All Users
Requiring Two-Factor Authentication is a feature currently available for all Pro-Tier customers. This requirement must be enabled by a Spend Administrator and can be used on both computers and mobile devices.
Step 1: Click the Gear icon to open the Company Settings page.

Step 2: Select the Authentication tab, and check the box to require all employees to use Two Factor Authentication.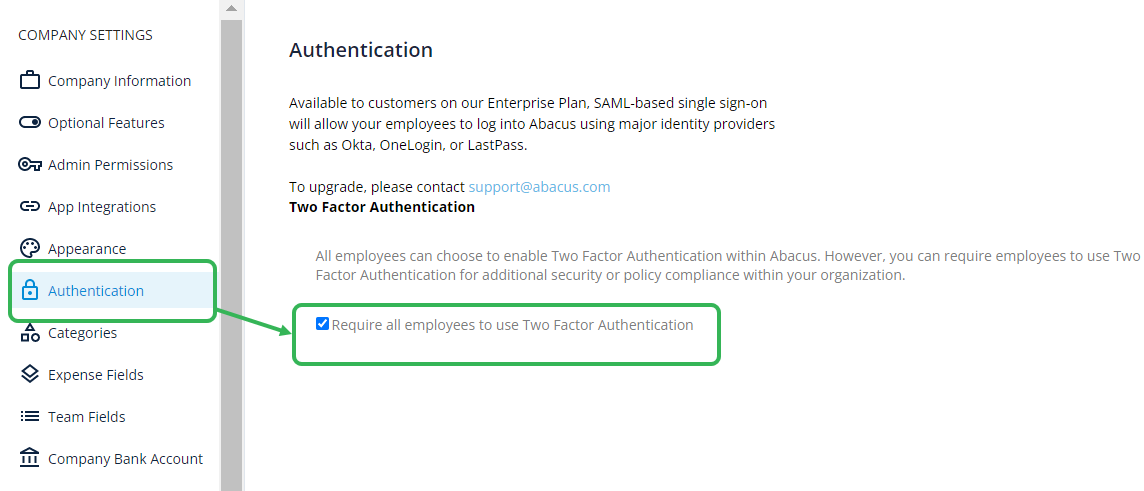 The next time a user signs into Spend, they will be prompted to enable Multi-Factor Authentication.