Submitting Card Transactions
As purchases are made using a corporate card, a feed of transactions will start to appear under the Needs Attention section of your personal Dashboard, as well as the Transactions page. Once they are posted, transactions will need to be reviewed and submitted.
Submitting Card Transactions from Dashboard
Step 1: Attach a receipt to the transaction directly from your computer, or by browsing receipts forwarded to Emburse Spend.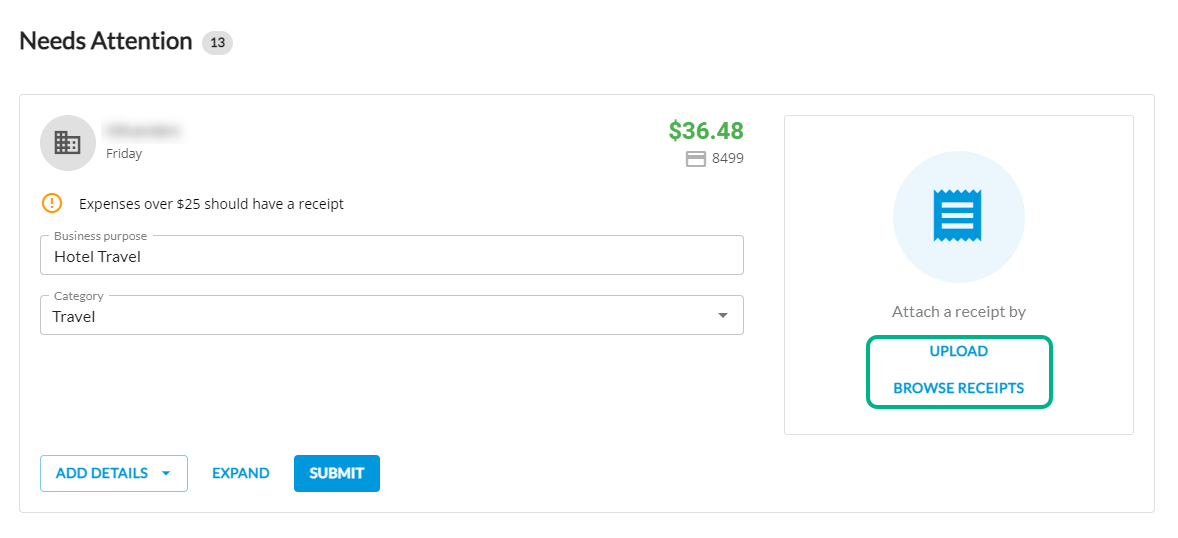 Step 2: Click Add Details or Expand to add Attendees, Check-In/ Check-Out Dates, or Trips to a transaction.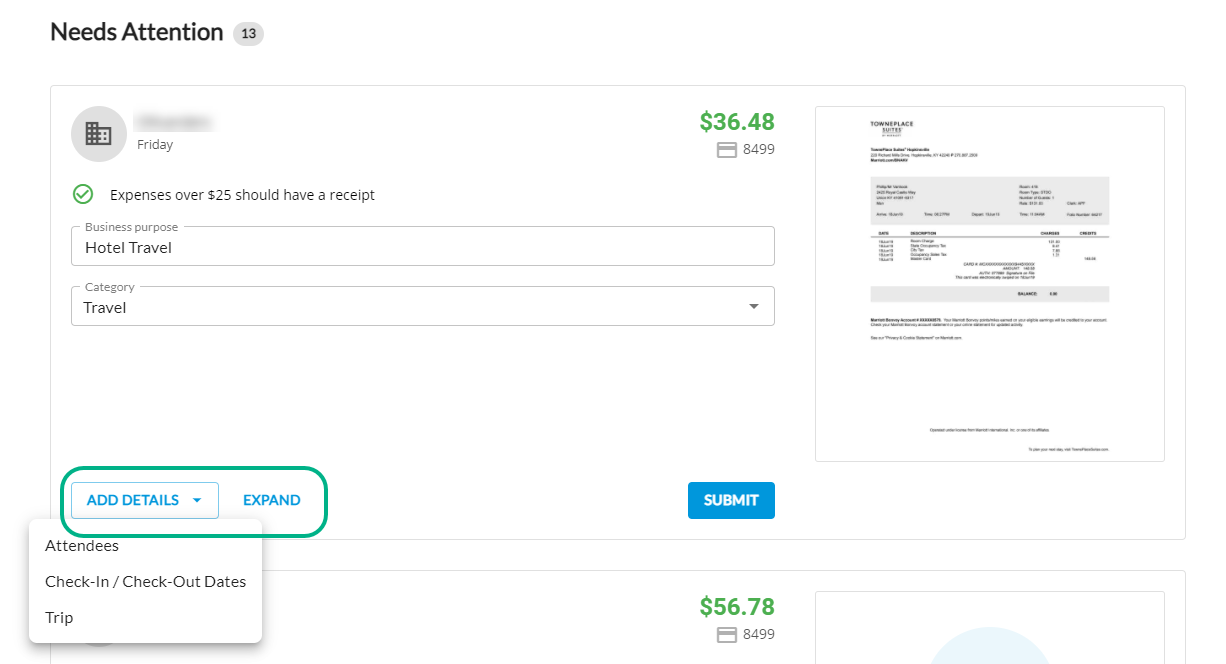 Step 3: Once all information has been reviewed, click to Submit the transaction to your Manager for approval.

Submitting Transactions from Transactions Page
On the Transactions page, posted transactions need to be reviewed before they can be submitted.
Please Note: Transactions that are not yet posted appear as Queued in the Pending Submission tab, and cannot be submitted.
Step 1: Select the Three-dot icon to View Transaction Details.

Step 2: A sidebar appears. Users can add receipts, flights, and comments, split an expense, or click the Pencil icon to edit transaction details.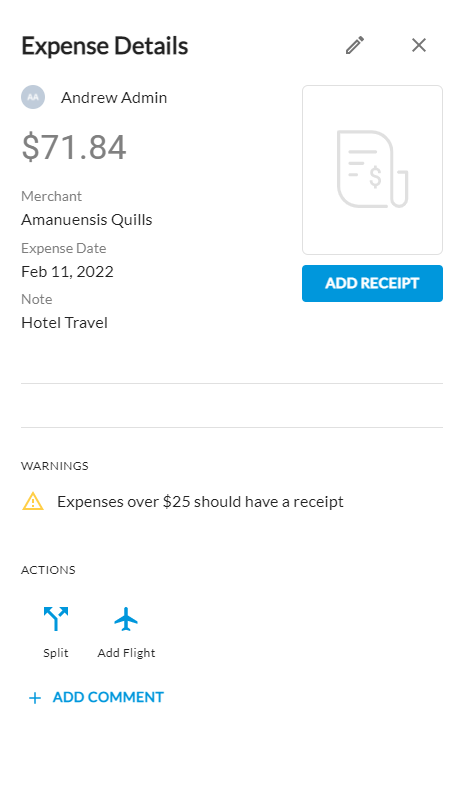 Step 3: After all Warnings are resolved, the transaction is ready to Submit. Once submitted, the transaction will appear under the Submitted tab pending Manager approval.

When the transaction is fully approved, it is listed under the Completed tab.