Requesting Cards in Emburse Spend
Users can request a credit card from their personal Dashboard. Emburse Spend will import all transactions made on the requested card, and these transactions will appear on this page in a feed.
Requesting A Card
Step 1: From your Emburse Spend Dashboard, click on Request New Card.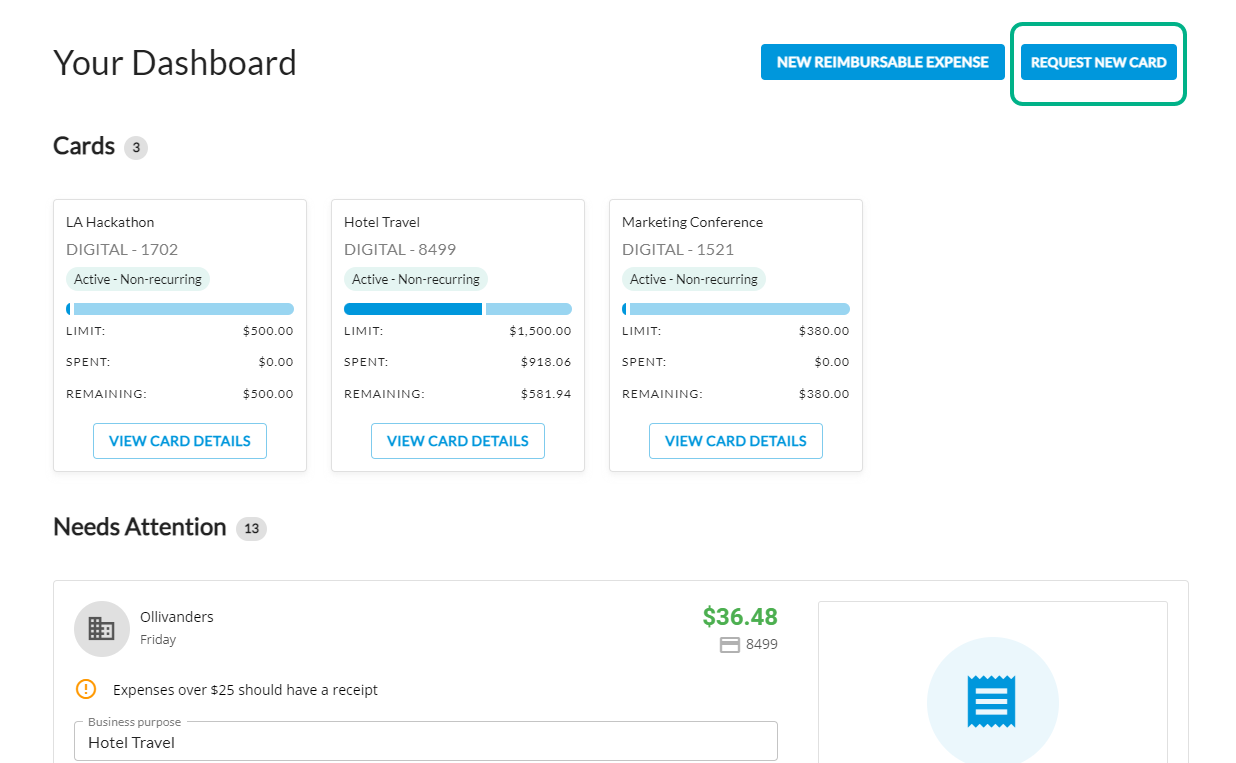 Step 2: The New Card Request window opens. Select what the card will be used for from the options provided.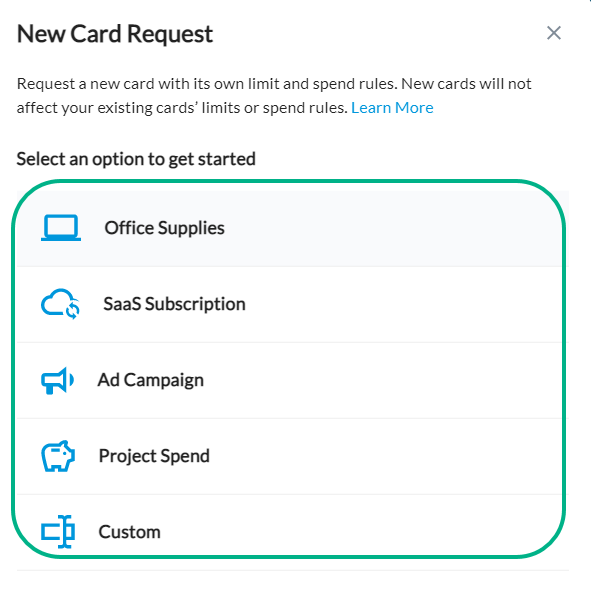 Step 3: Fill in the following fields, then click Request Card: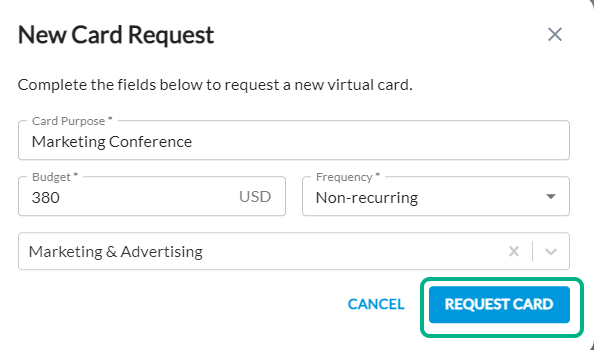 Card Purpose -- Describe how the card will be used.
Budget -- In USD, fill in the balance to be put on the new card.
Frequency -- Determine whether the card has a recurring budget, and how often the balance is reapplied.
Category -- Choose an Expense Category from the dropdown menu.
Step 4: Once the Card Request is approved by an Admin, it will appear under the Emburse Spend Dashboard.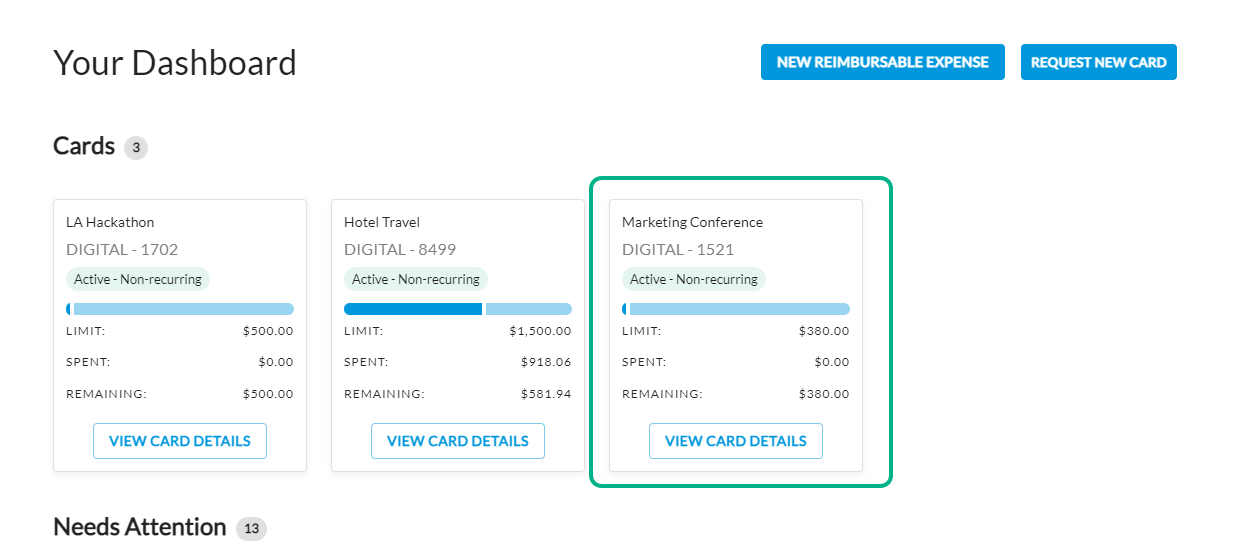 Step 5: Click the View Card Details button to open the Card Details page.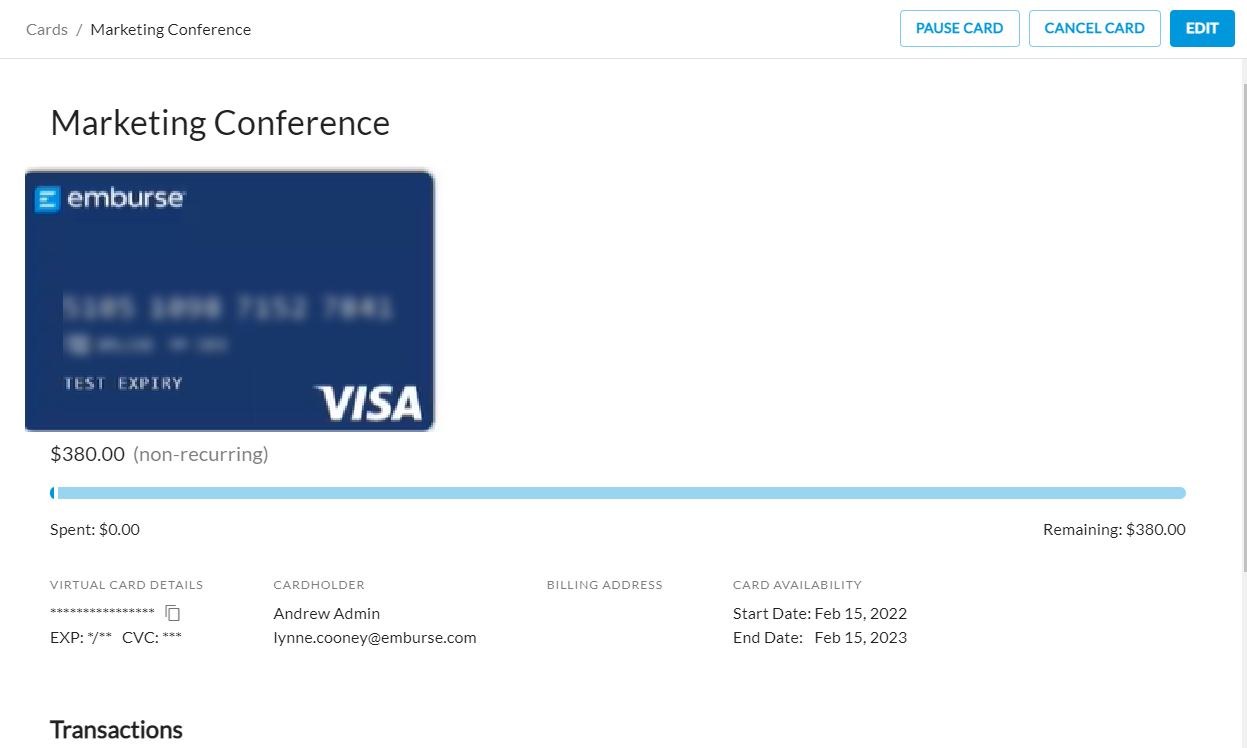 From here, users can see their transaction history, edit card information, and Pause or Cancel their card.